Piper Kerman - Orange is the New Black
298 Pages - Spiegel & Grau
For the Color Coded Challenge - Other Color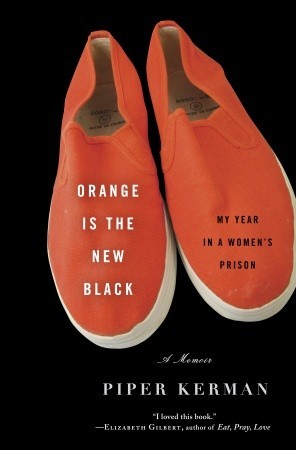 I'm not sure what exactly made me read this one, since I haven't really been interested in the TV show at all. I had heard of it though, obviously, and got the book on sale, so I thought I'd give it a try.
I was pretty disappointed, overall.
I know it's a memoir and all, but it seemed phony. She seemed very smug about the whole thing, and I had a really hard time staying interested. There was no flow to the story, and she just seemed to go on and on about how everyone liked her in jail, despite her being white and blonde and blue eyed and so on and so forth, and how incredibly awesome her husband is. Incessantly.
I did end up watching an episode or two of the TV show and actually liked it better than I liked the book.
I gave the book three stars, but it's really more a two-and-a-half stars.